MEET OUR TEAM
At Mind Your Health Medical Centre, our priority is you and your health.
We are passionate about providing access to premium and convenient healthcare and services. We have a helpful, compassionate, down-to-earth, and ethical approach to our standard of care. We operate with a holistic view of the diagnosis and management of illness and are committed to the proactive promotion of health, wellbeing, and disease prevention.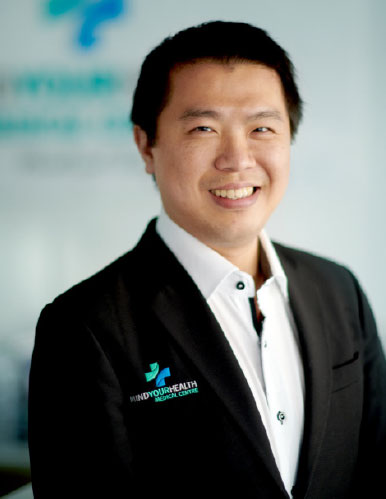 DR NAPOLEON CHIU
GENERAL PRACTITIONER, BMED, FRACGP
Beyond his knowledge of family health care and medical conditions, Dr Chiu has extensive experience in skin conditions. His special interest lies in the early diagnosis, prevention, screening and treatment of common skin cancers, including melanoma. In addition, his broad knowledge of musculoskeletal medicine will assist in the management of lower back pain and any other sports-related injuries. You can expect expert and sensitive care under his guidance.
Qualifying as a fellow of the Royal Australian College of General Practitioners in 2012, he also has interests in paediatrics, early obstetrics, and general mental health.
Dr Chiu recently married the love of his life in romantic Hawaii, which means he has to be much better behaved now.
Special interests:
Skin cancers and skin checks
Lesion removal
Iron infusions
Musculoskeletal care
Paediatrics
Family planning and shared antenatal care
Implanon insertion and removal
Travel medicine
Other languages spoken:
Availability:
Weekdays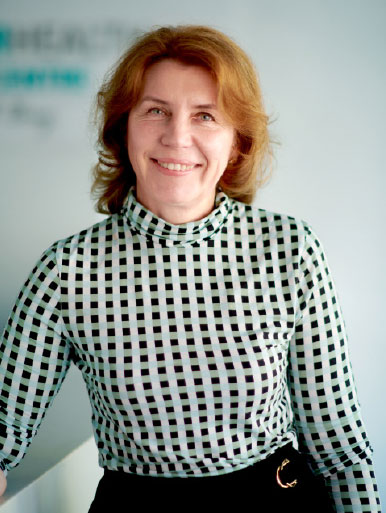 DR NATALIYA KOT
GENERAL PRACTITIONER
Originally from the beautiful countryside of Ukraine, Nataliya immigrated to Australia in 2009. She has been a Medical Practitioner since 1991, with previous experience as a Paediatrician, as well as cosmetic injections (botox).
Dr Kot's interest lies in the health care of children and young people. Being a mother herself, she has a mutual understanding and empathises with parents. Her areas of skill also include women's health, general mental health, and chronic disease management.
Special interests:
Women's health
Paediatrics
Family medicine
Cosmetic injections (botox)
Emergency medicine
Travel medicine
PrEP
Other languages spoken:
Availability:
Alternative Weekends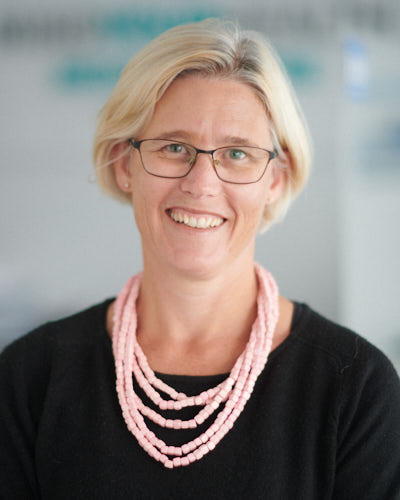 DR DENISE IERINO
GENERAL PRACTITIONER, MBBS (Hons), FRACGP
Denise graduated with honours from the University of Tasmania in 1997. She served for 10 years as a Medical Officer in the Royal Australian Navy, during which time she completed her RACGP fellowship, and started at Balgowlah Family Practice in 2006.
She has an interest in women's and children's health, and offers Shared Antenatal Care to pregnant patients.
Denise is married with two teenage boys and enjoys staying active with her family, including playing tennis, bushwalking, cycling and skiing. She also enjoys curling up with a good book.
Special interests:
Women's health, including menopause
Paediatrics
Shared antenatal care
Availability:
Tuesday mornings, Wednesdays and Fridays
DR MAYA O'BRIEN
GENERAL PRACTITIONER, MBBS
Dr Maya completed her Bachelor of Medicine/Bachelor of Surgery at Sydney University in 2016, followed by two years working as an intern and RMO at Royal North Shore Hospital. Since joining the GP training program in 2019, Maya has completed GP placements in Mt Druit, Prospect, St Ives, and Penrith.
Maya enjoys forming long-term partnerships with her patients, has a passion for improving health literacy, and supporting and motivating patients to take an active role in their own healthcare.
Outside of medicine, Maya has an energetic two year old, and enjoys long lunches, gatherings with family and friends (pre-COVID!), bushwalking, music, and genealogical research.
Special interests:
Women's health
Reproductive health (contraception, medical termination of pregnancy, fertility, and pregnancy planning)
Antenatal care
Sexual health (including PrEP, STI screening and management)
Paediatrics
Men's health
Palliative care
Availability:
Monday, Tuesday, Wednesday Friday
Alternative Thursdays and Saturdays
DR TOMMY LOW
GENERAL PRACTITIONER, DRANZCOG, FRACGP
Dr Low graduated from the University of Sydney in 2013. He has finished his GP training in regional NSW and completed his FRACGP in 2018. He has extensive skills in mental health, paediatrics, and obstetrics. He has completed a Diploma of Child Health (USYD), and a Diploma with the Royal Australian and New Zealand College of Obstetrics and Gynaeacology (DRANZCOG).
He enjoys seeing patients from all walks of life, from young to old. In his spare time, he enjoys exercising and spending time with his family.
Men's health
Mental health
Shared antenatal care
Implanon insertion and removal
Other languages spoken:
Availability:
Alternative Sundays
HARPREET
PRACTICE NURSE
Harpreet has experience working in a hospital and she is ready, willing, and able to assist patients in all facets of chronic disease management.
ANA
MEDICAL PRACTICE ASSISTANT
Ana is our Medical Practice Assistant who provides administrative and clinical support to the team. She is highly skilled at venepuncture, and assists with clinical measurements and setting up procedures, first aid and patient documentation. You will also find Ana at reception and working behind the scenes to coordinate optimised patient care, as well as maintaining our essential medical supplies.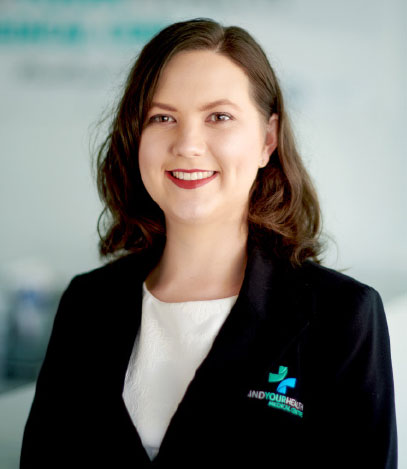 STEPHANIE
PRACTICE MANAGER
Steph stepped into practice management from a law background. She manages the practice with great organisation and zeal to ensure we continue to grow and deliver excellent care and a service that promotes the health, wellbeing and overall life outcomes for our patients.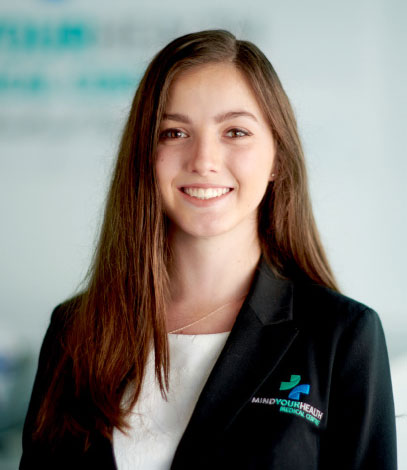 LEESA
SENIOR MEDICAL RECEPTIONIST
Leesa is a keen soccer player who graduated after studying in America. She is skilled with working around patient's needs and is always happy to help! We are always on the lookout for amazing GPs, Nurses, and non-clinical staff to support our fantastic team. Email us at care@myhmedical.com.au with your CV and cover letter.